Four Section Sugarcane
Bagasse Plate
Compostable

Freezer Safe
Microwave Safe
inquiry now
Description
Make the Eco-Conscious Choice with Ecolates' 4 Compartment Square Bagasse
Plate
Sugarcane Bagasse Biodegradable 4-Compartment Lunch BoxThis eco-friendly lunch box is made from sugarcane bagasse, a natural and biodegradable material. It features four compartments, allowing you to pack a variety of foods for a well-balanced meal. The sturdy construction ensures that your food stays fresh and secure during transport. Say goodbye to wasteful and harmful plastic lunch containers and switch to this sustainable option.
Discover a dependable and environmentally-friendly take-out solution with our 4 compartment square bagasse plate. This plate is a perfect fit for your restaurant, deli, cafe, or catering company, providing a secure and convenient way to carry signature dishes, even straight from the oven. With four separate compartments, you can serve a variety of foods without worrying
about them touching each other. Crafted from sturdy bagasse, this plate is not only durable but also eco-friendly, making it an excellent choice for your establishment's commitment to sustainability. It easily stacks for efficient storage, saving space in your kitchen.
Environmentally Friendly
Degradation
When commercially composted alongside other compostable items in specific facilities, these products will naturally break down into nutrient-rich organic materials without leaving any visible or toxic residue.

Refrigerator
Safe
Designed to withstand low temperatures, this item is entirely safe for freezer storage.

ASTM D6400
Certification
This item holds certification under ASTM D6400, enabling it to be composted in municipal and industrial aerobic composting facilities.
Microwave Safe
This item is microwave-safe, making it suitable for food service applications without any concerns.

Fast Delivery
Typically dispatched within
1 business day
Different Food Compartments
This plate offers the convenience of 4 separate compartments, making it an excellent choice for buffets and picnics with a variety of food options. The spacious main compartment is perfect for serving chicken, hamburgers, or any main entree, while the two smaller compartments are ideal for sides or desserts. With its divided sections, you can easily control portions and maintain a neat and organized presentation. Perfect for creating a delightful dining experience with ease.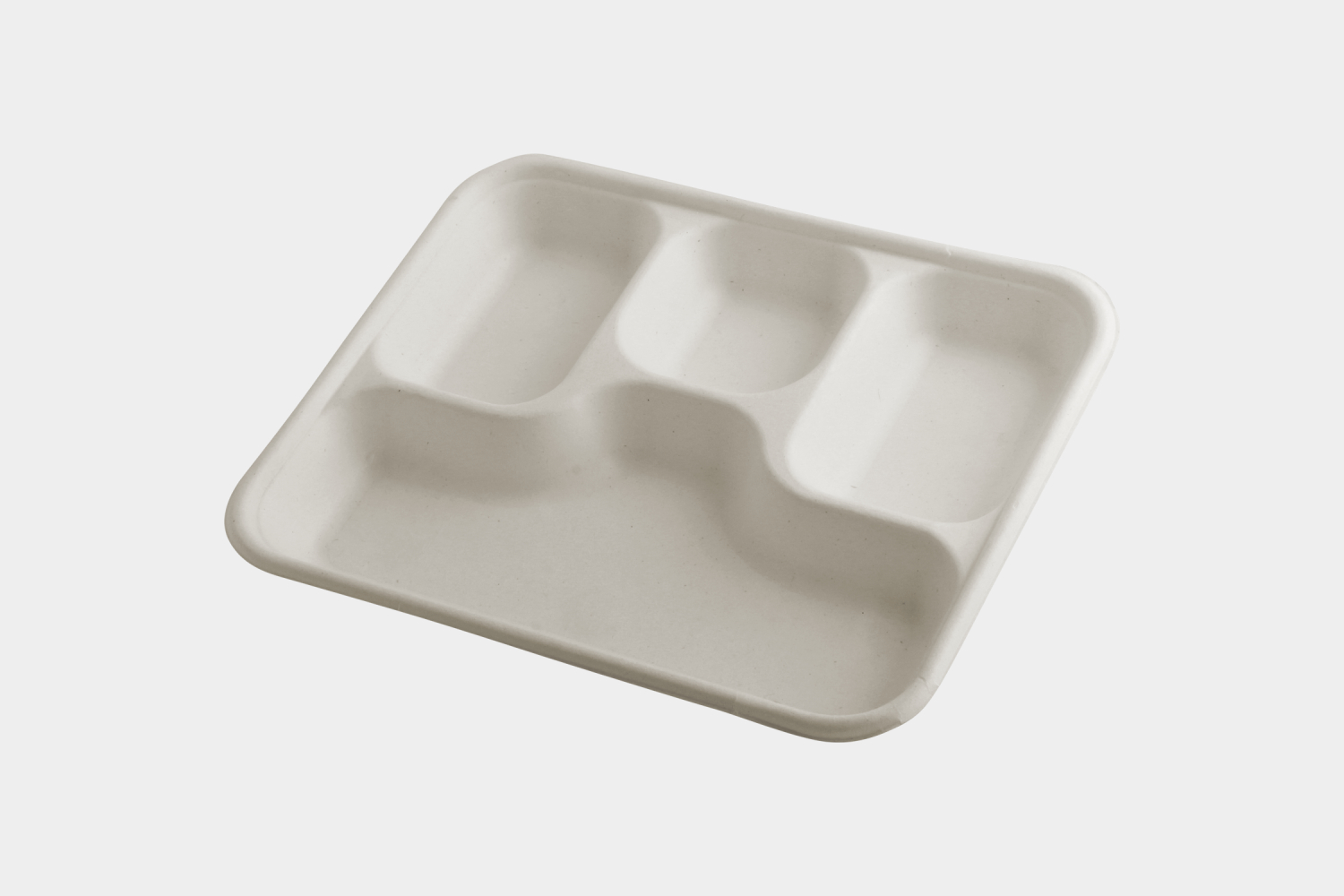 Innovative Wide Rim Design
Say goodbye to food spills and messy disasters on your dining table! Our wide-rim plate boasts an innovative design that ensures saucy dishes stay perfectly contained, offering you a worry-free dining experience.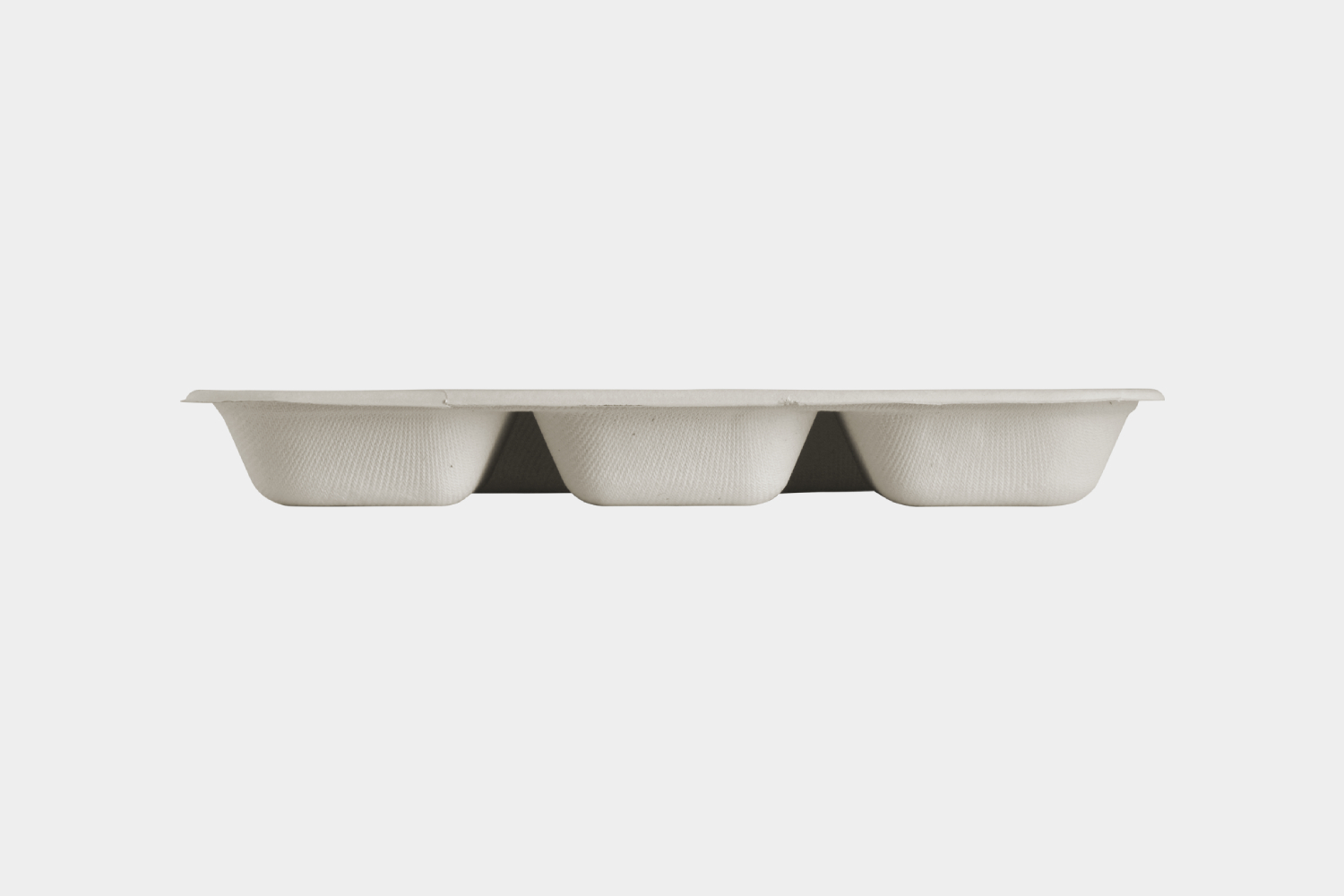 Elegantly Bright White
Indulge in the elegance of our bright white plate that effortlessly complements any restaurant decor and theme. The pristine color creates a clean and refreshing canvas, enhancing the presentation of every culinary delight.
Unparalleled Practicality
Embrace the superior alternative in disposable tableware. Our plate, made from sustainable sugarcane bagasse materials, conserves resources and saves on storage space. Unlike paper or Styrofoam alternatives, our plate can easily handle heavier foods, making it perfect for any meal.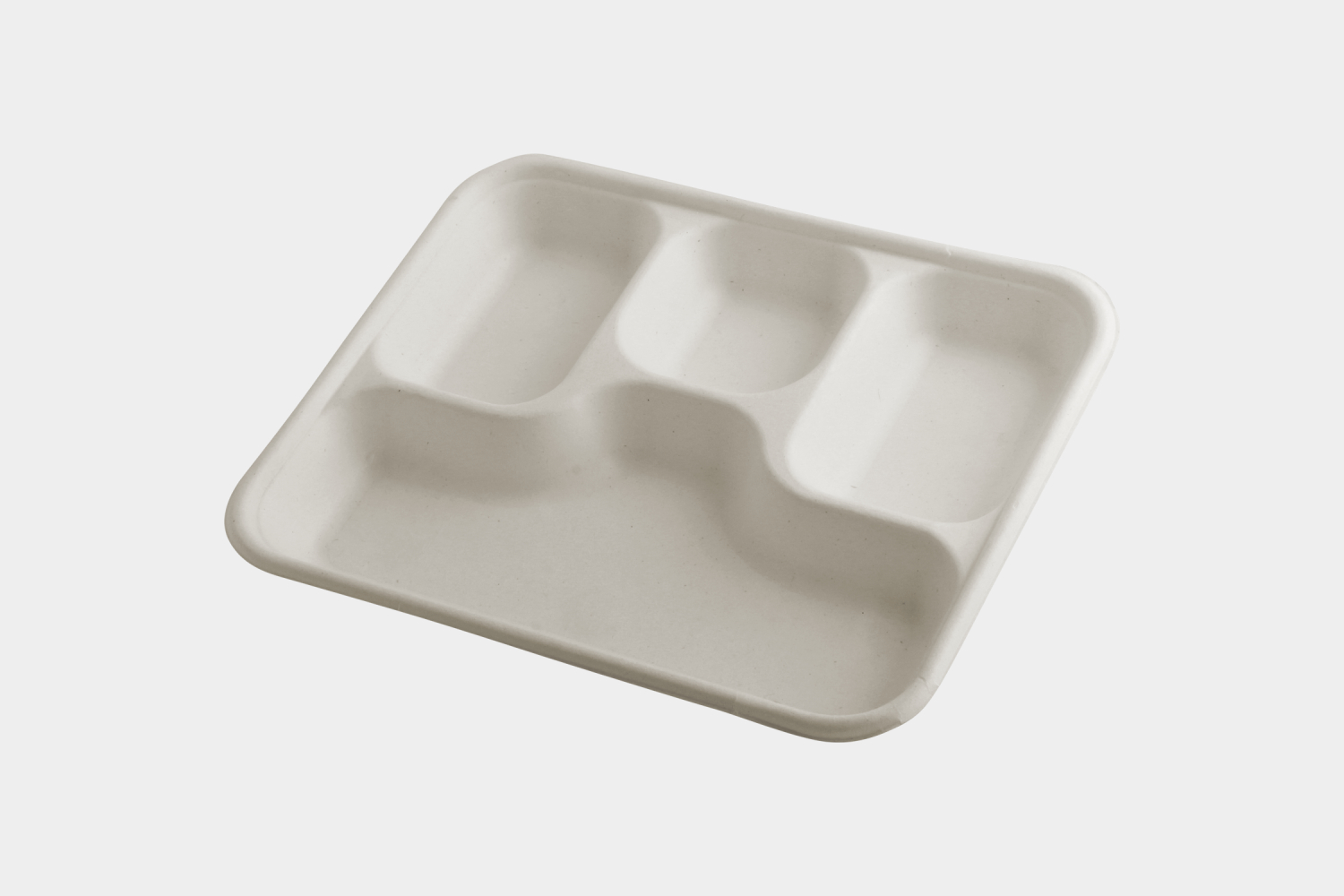 Environmentally Conscious Choice
Join us in making an eco-conscious choice for your dining needs. Our sugarcane bagasse plate minimizes energy consumption during production, reducing our environmental impact. Enjoy your meal with a sense of satisfaction, knowing you've made a sustainable choice that helps protect our planet.